Jobs
Merchandising, Marketing & Sourcing

Auckland, AUK, NZL

Full Time
---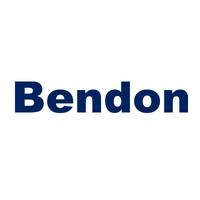 Bendon is a much loved, iconic New Zealand company with a history dating back 72 years. We are unique in that we design, manufacture and sell our own products including Pleasure State, Heidi Klum Intimates, Fayreform, Lovable, Fredericks of Hollywood and of course Bendon. 
We have recently undertaken a review of our operating model and have made the decision to create one global head office back here in Auckland, New Zealand.  We are now recruiting 30 roles across Merchandise, Planning, Sourcing, Retail Operations and Marketing
The GM Merchandise and Planning  role reports directly to the CEO and leads the planning, design, and production teams in the delivery of Bendon's strategic and financial goal, and assists with development of the company strategy.
Other Key Responsibilities:
Develop, implement and control all elements of merchandise planning including the building of the merchandise and range plan's and attending range reviews and supplier range showings.
Creation of merchandise and range strategies across all Bendon's brands, to satisfy the target customer in line with the retail, brand & country strategy including controlling stock flow, and delivering post seasonal analysis.
Lead and support the Product Development team in the planning and coordination of the production of garments for manufacture by overseas suppliers and ensuring that products meet company standards, international quality standards, and demand requirements.
Develop and deliver Bendon's sourcing strategy including the development and accreditation of a suitable manufacturing supply base. Responsible for the ongoing management and, implementation and review of Bendon's Corporate Social Responsibility program, and ensuring that all suppliers operate within that policy
The successful candidate will be an outstanding leader, developing a clear vision, and managing the team to meet its goals and KPI's. They will have a track record of high performance, creating an environment with open communication and culture, and providing guidance and coaching that inspires and motivates.
Other Skills and Experience Sought:
Retail experience at a senior level essential. Overseas Sourcing experience and factory development an advantage

Several years' experience with an ERP system or similar is essential.

Experienced in leading a Merchandise function an advantage.

Experience within the garment production industry at a manufacturing level essential and an understanding of distribution, logistics, sales and forecasting an advantage.

A history of successfully leading change

Garment cost analysis including an understanding of currency and duty rates an advantage

Excellent negotiation skills

Word & Excel intermediate skills
At Bendon, you will work with a supportive team that are all thriving to achieve our vision. As an equal opportunity employer, we have shaped a culture that values individuality, diversity, and flexibility. People that love working for Bendon are collaborative and passionate about working in a high-performance environment that is customer-led.
We're excited to be bringing Bendon back home and growing into the future. If this role sounds like you and you want to join us, please apply now