Jobs
Marketing

Auckland, AUK, NZL

Full Time
---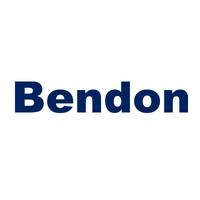 Bendon is a much loved, iconic New Zealand company with a history dating back 72 years. We are unique in that we design, manufacture and sell our own products including Pleasure State, Heidi Klum Intimates, Fayreform, Lovable, Fredericks of Hollywood and of course Bendon. 
We have recently undertaken a review of our operating model and have made the decision to create one global head office back here in Auckland, New Zealand.  We are now recruiting 30 roles across Merchandise, Planning, Sourcing, Retail Operations and Marketing.
Reporting to the Global Marketing Manager the Content Marketing Manager will own, organise and communicate our content marketing, both internally and externally to increase engagement and brand love and desire for our brands.
Other Key Responsibilities:
Deliver and share content that drives our brand personality through imagery, tone, and positioning.
Work with the digital marketing manager to plan a calendar of activity to communicate content and manage the execution of promotional content on social channels.
Initiate, manage and partner with content providers to deliver custom content that drives our brand, our brands and ultimately helps our customers. Deliver a hub of content both instore and online to enable guidance for our customers.
Manage and work collaboratively to ensure your projects are briefed, created and signed off on time. Track spending promotional spending via a PO tracker, to manage media and collateral costs.
Regularly report and share learnings and trends within the channels, measuring results against objectives of reach, engagement, acquisition, and retention.
The successful candidate will have at least 4 years of experience ideally in a marketing, editorial or content creation role.
Other Skills and Experience Sought:
Highly organised with attention to detail

Ability to multi-task in a fast-paced environment across multiple time zones

Experienced in executing within social platforms.

Strong listening, influencing and creative thinking skills

Ability to be able to interpret creative concepts and understand the subtleties of marketing communications

Ability to be agile, collaborative and synthesise information quickly and accurately
At Bendon, you will work with a supportive team that are all thriving to achieve our vision. As an equal opportunity employer, we have shaped a culture that values individuality, diversity, and flexibility. People that love working for Bendon are collaborative and passionate about working in a high-performance environment that is customer-led.
We're excited to be bringing Bendon back home and growing into the future. If this role sounds like you and you want to join us, please apply now