Jobs
IT & Logistics

Auckland, AUK, NZL

Full Time
---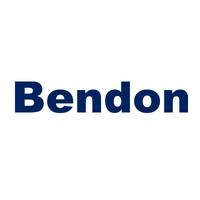 Bendon is a much loved, iconic New Zealand company with a history dating back 72 years. We are unique in that we design, manufacture and sell our own products including Pleasure State, Heidi Klum Intimates, Fayreform, Lovable, Fredericks of Hollywood and of course Bendon. 
We have recently undertaken a review of our operating model and have made the decision to create one global head office back here in Auckland, New Zealand.  We are now recruiting 30 roles across Merchandise, Planning, Sourcing, Retail Operations and Marketing
The GM Technology and Transformation position reports to the Chief Executive Officer and is responsible for effectively engaging, leading and supporting the Technology and Transformation team and will have direct accountability for all technology performance within Bendon.  
Other Key Responsibilities:
Build a strategic plan for both IT architecture and systems for future success including an evaluation of Bendon's current ERP system
Liaise with potential future suppliers to evaluate potential alternative ERP platforms that Bendon may migrate to in order to maximise the company's productivity and profitability.
Take ownership of all aspects of the analysis of proposals, including ROI, and impact on the business of any change. If a decision is made to migrate system configuration, implementation, including developing training and induction for all staff
Manages the information technology department. Implements and maintains policies and goals that support the organization's IT needs. Ensures proper functioning of the information processing system and oversees necessary upgrades so that the computer equipment, hardware, and software are updated to meet organizational needs.
 The successful candidate will be an outstanding leader, developing a clear vision, and managing the team to meet its goals and KPI's. They      will have a track record of high performance, creating an environment with open communication and culture, and providing guidance and   coaching that inspires and motivates
 Other Skills and Experience Sought:
A track record of managing change, and delivering tasks to agreed timeframes.

A qualification in IT will be highly regarded

A clear understanding of technology including cloud-based ERP systems suitable for Retail

Excellent communication skills both written and verbal as well as sound business experience and initiative.

Proven experience in setting priorities, problem-solving and designing of complex solutions

Experienced consulting across various departments and stakeholders within an organisation including manufacturing, marketing, distribution, retail, supply chain.

Proven business analysis skills
At Bendon, you will work with a supportive team that are all thriving to achieve our vision. As an equal opportunity employer, we have shaped a culture that values individuality, diversity, and flexibility. People that love working for Bendon are collaborative and passionate about working in a high-performance environment that is customer-led.
We're excited to be bringing Bendon back home and growing into the future. If this role sounds like you and you want to join us, please apply now