Jobs
Marketing

Auckland, AUK, NZL

Full Time
---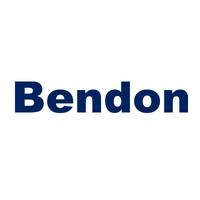 Bendon is a much loved, iconic New Zealand company with a history dating back 72 years. We are unique in that we design, manufacture and sell our own products including Pleasure State, Heidi Klum Intimates, Fayreform, Lovable, Fredericks of Hollywood and of course Bendon.
 We have recently undertaken a review of our operating model and have made the decision to create one global head office back here in Auckland, New Zealand.  We are now recruiting 30 roles across Merchandise, Planning, Sourcing, Retail Operations, and Marketing.
The Graphic Designer role works in the Marketing team and is responsible for the creation of all digital assets for our ecomm platforms, retail and email programmes, digital media and social content, including video creation.
Other Key Responsibilities:
Work closely with the marketing managers to curate content for our social and digital channels.  This will include video and static content across our brand and trading layers.
Creation and delivery of briefed assets for the weekly homepage, brand store, and category page change-outs.
Creation and delivery of 3-5 EDM's per week across Bendon Lingerie retail stores and outlet.
Light copywriting as required, if required, create lifestyle flat lays images for use on our social and digital channels
Constantly review and deliver UX/UI changes to the site as required
Manage and work collaboratively to ensure your projects are created and signed off on time, via Trello
Other Skills and Experience Sought
At least 4 years of digital design within a creative agency,

preferably with some experience in a fast-paced retail environment

or start-up.

Advanced experience with Adobe creative suite

experience with Sketch preferred, but not essential

Deep understanding and appreciation of how users interact with digital design and a passion to make it better

Passion for digital marketing, digital design and improving the customer experience

Ability to multi-task in a fast-paced environment across multiple time zones

Ability to be able to creative concepts, understand the subtleties of marketing communications and craft the finer details.
At Bendon, you will work with a supportive team that are all thriving to achieve our vision. As an equal opportunity employer, we have shaped a culture that values individuality, diversity, and flexibility. People that love working for Bendon are collaborative and passionate about working in a high-performance environment that is customer-led.  
We're excited to be bringing Bendon back home and growing into the future. If this role sounds like you and you want to join us, please apply now