Jobs
Marketing Operations

Auckland, AUK, NZL

Full Time
---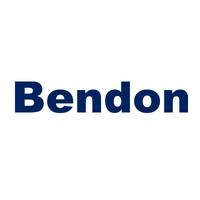 Bendon is a much loved, iconic New Zealand company with a history dating back 72 years. We are unique in that we design, manufacture and sell our own products including Pleasure State, Heidi Klum Intimates, Fayreform, Lovable, Fredericks of Hollywood and of course Bendon. 
We have recently undertaken a review of our operating model and have made the decision to create one global head office back here in Auckland, New Zealand.  We are now recruiting 30 roles across Merchandise, Planning, Sourcing, Retail Operations, and Marketing.
The Lead Planner role is responsible for ensuring the development, implementation, and control of all elements of merchandise planning. This role will have responsibility for the interpretation and building of the Bendon strategy, building of the merchandise plan and range plan, attending range reviews, trading the brands in season, controlling stock flow, and post seasonal analysis
Other Key Responsibilities:
Translate the company's annual financial targets to individual Brand budgets by channel for sales, margin, stock and open to buy. Prepare seasonal budgets and forecasts across all stores and brands in line with the required business objectives.
Provide seasonal option counts to merchandise for seasonal ranging. Provide historical trading data to support range planning and decision making. Support the Range review process and sign off.
Manage basic programs OTB and order placement. In conjunction with retail allocations ensure the allocations and replenishment process is delivering required outcomes
Provide weekly sales, sell-through (product lifecycle), margin and inventory reporting to the business. Prepare and present revised seasonal forecasts weekly. Manage gaps between budget and forecast and implement plans with retail/marketing to close the gap.
Monitor stock flow with Production and provide changes based on rate of sale- sped up, slow-down in line with seasonal and company requirements, proactively managing slow sellers, and excess /aged inventory
Maintain an understanding of the company systems, procedures, and technical language and be familiar with the criteria for offshore manufacturing
Other Skills and Experience Sought:
At least 3 years' experience in a similar role within the retail industry

Proficiency with Excel, Word, Outlook, and experience in planning and retail systems

Experience with Automated Replenishment systems

Tertiary qualified in a relevant discipline

Strong financial, numerical and analytical skills, with ability to interpret and act on market trends

General retailing skills and business acumen.

Strong interpersonal, negotiation, presentation and communication skills.

Demonstrated ability to effectively manage resources.

Ability to interpret and act on new lines/best sellers/poor sellers

Ability to plan, implement and manage promotional programs

A good understanding of assortment strategies and range building technique
At Bendon, you will work with a supportive team that are all thriving to achieve our vision. As an equal opportunity employer, we have shaped a culture that values individuality, diversity, and flexibility. People that love working for Bendon are collaborative and passionate about working in a high-performance environment that is customer-led.
We're excited to be bringing Bendon back home and growing into the future. If this role sounds like you and you want to join us, please apply now