Jobs
Marketing Operations

Auckland, AUK, NZL

Contract
---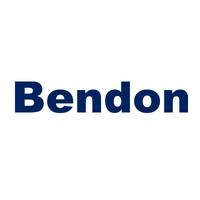 Bendon is a much loved, iconic New Zealand company with a history dating back 72 years. We are unique in that we design, manufacture and sell our own products including Pleasure State, Heidi Klum Intimates, Fayreform, Lovable, Fredericks of Hollywood and of course Bendon. 
We have recently undertaken a review of our operating model and have made the decision to create one global head office back here in Auckland, New Zealand.  We are now recruiting 30 roles across Merchandise, Planning, Sourcing, Retail Operations, and Marketing.
The Sales Executive assists in wholesale account management. They will have responsibility for working collaboratively to assist in the account management of Bendon's independent and key accounts through an efficient call cycle, analysing sales reports, analysing and forecasting sales and providing support to the GM - Wholesale team to achieve growth across all accounts.
This role is a 12-month maternity leave contract
Other Key Responsibilities:
Developing a deep understanding of all our brands' position in the market, and those of our competition. Demonstrating with customers that Bendon brands are the best in each category. Understanding the entire offer, key selling focus points. Continuously supporting customers and backing new brands and styles.
Maintaining and growing strong relationships with decision-makers within key customers to maximise sales. Manage the Merchandising relationship to a successful business partnership that inspires customer satisfaction. Understanding brands demographic and features and benefits to better serve each customer's needs.
Understand each stores target market and demographics and positions brands accordingly to better serve each customer's needs
Develop an understanding of superior fitting training store staff on bra fit (e.g. regular opportunities to do fitting days using our expertise to train new staff etc.).

Providing reporting and analysis that provides insights into customer retail sales, stockholding including aged stock, weeks of cover, stock turn weekly sell-through total sell-through and breaking it down into a summary that contributes to the development of account and strategy of the business. Managing and providing strong analysis and reporting that contribute to the development strategy of business growth. through data analysis, sales forecasting and tracking and analysing of sales results. Develop customer post seasonal analysis that relates to future stock opportunities
Other Skills and Experience Sought:
Strong financial, numerical and analytical skills, with ability to interpret and act on market trends

General retailing skills and business acumen.

Strong interpersonal, presentation and communication skills

 

Excellent computer and MS Office skills with Intermediate to Advance Excel skills

Attention to detail, and accuracy in reporting

Previous experience using JDE or a similar ERP system would be advantageous
At Bendon, you will work with a supportive team that are all thriving to achieve our vision. As an equal opportunity employer, we have shaped a culture that values individuality, diversity, and flexibility. People that love working for Bendon are collaborative and passionate about working in a high-performance environment that is customer-led.
We're excited to be bringing Bendon back home and growing into the future. If this role sounds like you and you want to join us, please apply now