Jobs
Production

Auckland, AUK, NZL

Full Time
---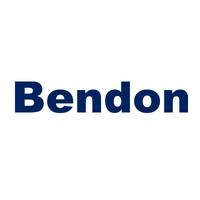 Bendon is a much loved, iconic New Zealand company with a history dating back 72 years. We are unique in that we design, manufacture and sell our own products including Pleasure State, Heidi Klum Intimates, Fayreform, Lovable, Fredericks of Hollywood and of course Bendon. 
We have recently undertaken a review of our operating model and have made the decision to create one global head office back here in Auckland, New Zealand.  We are now recruiting 30 roles across Merchandise, Planning, Sourcing, Retail Operations and Marketing
The Fit Technician exists to ensure the integrity of the design concept is preserved, whilst also ensuring the approved products can be reproduced in a bulk environment and meet our high-quality standards.
The role will have responsibility for ensuring garments produced satisfy quality standards in terms of consistent fit, construction, and workmanship across all our brands and categories
Other Key Responsibilities:
Approval of all size sets, bulk fits and constructions, prior to shipment ensuring all product meets company quality standards. Work closely with the designers to assess the technical construction viability of new designs
Manage wear test allocation and comments, ensuring timeliness of feedback to meet critical path deadlines
Manage all fittings and provide detailed fit comments & changes to vendors, amending tech packs and specifications as required
Review and completion of tech packs, including size specifications, detailing technical construction requirements and grading rules . Ensuring technical drawings are correct and contain all relevant information. Manage sample library of approved garments
Follow up with vendors for submission and any resubmission for fit approvals in accordance with the critical path
The successful candidate will 3-4 years' minimum experience working in a similar role and have a strong quality & technical background and sound understanding of garment construction and grading
Other Skills and Experience Sought: 
Strong fitting and problem-solving skills

Excellent communication skills with our global vendor base

An understanding of quality standards and legal labellng requirements for our global distribution

Organised, methodical and accurate with a good eye for detail

Outstanding time management and ability to follow processes

Sound Computer literacy with MS Office suite

High attention to detail & consistency
At Bendon, you will work with a supportive team that are all thriving to achieve our vision. As an equal opportunity employer, we have shaped a culture that values individuality, diversity, and flexibility. People that love working for Bendon are collaborative and passionate about working in a high-performance environment that is customer-led.
We're excited to be bringing Bendon back home and growing into the future. If this role sounds like you and you want to join us, please apply now