Jobs
Merchandising, Marketing & Sourcing

Auckland, AUK, NZL

Full Time
---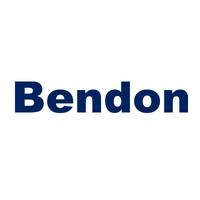 Bendon is a much loved, iconic New Zealand company with a history dating back 72 years. We are unique in that we design, manufacture and sell our own products including Pleasure State, Heidi Klum Intimates, Fayreform, Lovable, Fredericks of Hollywood and of course Bendon. 
We have recently undertaken a review of our operating model and have made the decision to create one global head office back here in Auckland, New Zealand.  We are now recruiting 30 roles across Merchandise, Planning, Sourcing, Retail Operations and Marketing
The Visual Merchandising Coordinator role will have responsibility for coordinating the New Zealand Retail and Outlet stores, as well as Wholesale, ensuring that all stores follow and maintain visual merchandising business standards at all times.
Other Key Responsibilities:
Visit stores on a regular basis as per national direction and implement visual merchandising standards. Self-manages effective call cycles, building influence, stating objectives and specific goals. Assists with the organisation of store openings and closures, and special or one-off projects as required
Exhibits awareness of new fashion ideas and trends as well as an excellent understanding of the current season range.  Provides compelling VM initiatives which align window displays with inventory strategy and the broader merchandise strategy
Delivers quotes for items such as signage, in-store fixtures and/or accessories. Managing supplier relationships to maximize effectiveness. Oversees the general maintenance of all visual merchandising fixtures and signage
Reports to wider retail management team when requested. Assists with any information required, including photos. Develop monthly reporting to present to the business in regard to floor space vs financial return,
Liaise with Store Managers and provide feedback to the wider retail management team and planning team. Provides efficient training material, training sessions, and communication with the new and existing retail management teams.
Other Skills and Experience Sought:
Previous experience in fashion, visual merchandising, store sales, or management

Exceptional analytical and problem-solving skills

An ability to build rapport quickly and establish effective working relationships

The confidence to use reports to support your conclusions

Attention to detail, can-do attitude and ability to learn quickly

A good understanding of business financials and operating in a professional environment

Previous experience in reporting and analysing data

An above intermediate user in Excel, Word, PowerPoint, Outlook, etc
At Bendon, you will work with a supportive team that are all thriving to achieve our vision. As an equal opportunity employer, we have shaped a culture that values individuality, diversity, and flexibility. People that love working for Bendon are collaborative and passionate about working in a high-performance environment that is customer-led.
We're excited to be bringing Bendon back home and growing into the future. If this role sounds like you and you want to join us, please apply now