Jobs
Distribution Centre

Auckland, AUK, NZL

Full Time
---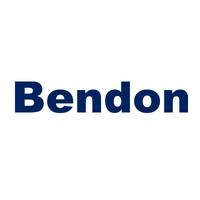 Bendon is a much loved, iconic New Zealand company with a history dating back 72 years. We are unique in that we design, manufacture and sell our own products including Pleasure State, Heidi Klum Intimates, Fayreform, Lovable, Fredericks of Hollywood and of course Bendon. 
We have recently undertaken a review of our operating model and have made the decision to create one global head office back here in Auckland, New Zealand.  We are now recruiting 30 roles across Merchandise, Planning, Sourcing, Retail Operations and Marketing
The GM Logistics & Health & Safety is responsible to effectively engage, lead and support the logistics team and will have direct accountability for the Bendon distribution centre, including financial budgets, people and operations.
Reporting to the Chief Executive Officer they will optimize business priorities and developing day-to-day business activities to ensure Bendon is constantly improving the efficiency and quality of product deliveries.
Other Key Responsibilities:
Communicate and maintain business relationships with suppliers and 3rd party logistics providers to ensure delivery and daily shipments flow operationally to ensure on-time delivery. Anticipate, address and prevent potential issues, or resolve issues in consultation with the regional supply planners prior to execution
Collaborate with DC team leaders and managers on succession plans, streamline recruitment methods and continual training to promote teamwork and foster collaboration between different teams and departments. Providing accurate and updated information on distribution centre operation and targets to all key stakeholders
Drive and deliver operational initiatives to improve all operational requirements, including productivity, conversion rates, customer service, stock loss, and assisting in the consolidation and maximization of containers utilization
Regularly reviewing work procedures and continuously seeking areas of improvement. Maintaining an organized and effective recordkeeping system.
Maintain a safe working environment in accordance with relevant Health and Safety legislation and Company policy.
The successful candidate will be an outstanding leader, developing a clear vision, and managing the team to meet its goals and KPI's. They will have a track record of high performance, creating an environment with open communication and culture, and providing guidance and coaching that inspires and motivates
Other Skills and Experience Sought:
Experience in successfully building, implementing and leading a clear Logistics strategy

A degree in Logistics/Supply Chain Management, or equivalent discipline

Knowledge of the different distribution methods and the entire logistics flow/supply chain.

Advanced understanding of ERP systems (preferably JD Edwards)

Knowledge of the intimate apparel industry would be advantageous

Expertise in shipment and import/export document preparation.

Commercially savvy with the ability to build relationships across a number of functions
At Bendon, you will work with a supportive team that are all thriving to achieve our vision. As an equal opportunity employer, we have shaped a culture that values individuality, diversity, and flexibility. People that love working for Bendon are collaborative and passionate about working in a high-performance environment that is customer-led.
We're excited to be bringing Bendon back home and growing into the future. If this role sounds like you and you want to join us, please apply now