Jobs
IT & Logistics

Auckland, AUK, NZL

Full Time
---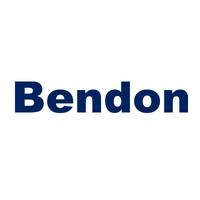 Bendon is a much loved, iconic New Zealand company with a history dating back 72 years. We are unique in that we design, manufacture and sell our own products including Pleasure State, Heidi Klum Intimates, Fayreform, Lovable, Fredericks of Hollywood and of course Bendon. 
We have recently undertaken a review of our operating model and have made the decision to create one global head office back here in Auckland, New Zealand.  We are now recruiting 30 roles across Merchandise, Planning, Sourcing, Retail Operations and Marketing
The Retail Business Analyst will have responsibility for the analysis and delivery of the design, development, and enhancement of processes and systems to meet Bendon's commercial requirements. 
The successful candidate will have experience in Retail Operations with an in-depth knowledge of Point of Sale (preferably Retail Directions RMS ) as well as a deep understanding of pricing, promotions, and replenishment.
Other Key Responsibilities:
Develop a good working relationship with the business representatives and develop an understanding of their major constraints and issues, and their plans for the future. Understand the key drivers within the business and the systems/processes which affect them.
Assist with the production of the IT strategy and roadmap to support the business now and into the future. Document current processes and, against the agreed requirements of the commercial teams, define the gap between current and required
Establish regular updates with the relevant business area(s) and ensure consistency of objective, priority, and timeframes. Define and agree on new commercial processes with the relevant parties and manage their implementation.
Produce systems architectures and detailed design documents for systems, which fully meet the requirements of the business including managing all application changes through the full system development lifecycle. Ensure that functionality and performance of systems delivered, meet specified requirements whilst conforming to prevailing technical standards.
Keep abreast of and apply current technical or legislative developments as they relate to Bendon. Provide technical consultancy and support within his/her specialist area to both IT and business teams to resolve issues and problems related to systems design.
Other Skills and Experience Sought:  
Solid Business Analysis experience

Proven in-depth understanding of Business Analysis best practices including tools and techniques

Understands Project Management and SDLC principles and lifecycles

Exceptional written and oral communication skills including well-developed facilitation and presentation skills

Ability to coach and mentor within the Business Analysis discipline across all level of staff
At Bendon, you will work with a supportive team that are all thriving to achieve our vision. As an equal opportunity employer, we have shaped a culture that values individuality, diversity, and flexibility. People that love working for Bendon are collaborative and passionate about working in a high-performance environment that is customer-led.
We're excited to be bringing Bendon back home and growing into the future. If this role sounds like you and you want to join us, please apply now