Jobs
Marketing Operations

Auckland, AUK, NZL

Full Time
---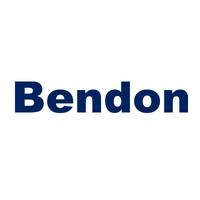 Bendon is a much loved, iconic New Zealand company with a history dating back 72 years. We are unique in that we design, manufacture and sell our own products including Pleasure State, Heidi Klum Intimates, Fayreform, Lovable, Fredericks of Hollywood and of course Bendon. 
We have recently undertaken a review of our operating model and have made the decision to create one global head office back here in Auckland, New Zealand.  We are now recruiting 30 roles across Merchandise, Planning, Sourcing, Retail Operations, and Marketing.
The Allocation Analyst is responsible for monitoring and analysing stock to ensure optimisation across all Bendon's brands and ensuring there is the right stock in the right store at the right time to ensure the business's commercial objectives are met.
Other Key Responsibilities:
Liaising with management on long term planning and sales promotions, establishing working plans according to seasonal and budgetary requirements.
Effectively manage product flow: Tracking orders and their progression with DC and identifying any issues. Communicates with retail operations about timelines for stock deliveries including updates on delays, stock-outs, unreceipted deliveries, high volume orders
Monitoring sales data and stock levels within the agreed targets for both peak/outside peak trading periods. Accurately and timely replenishment to capacity. Responsible for life cycle status management and stock adjustments. Review global sell-through to ensure blankets and orders are in line with channel forecasts
Negotiating promotions and supply arrangements, implementing pricing and promotional strategies. Accurate and timely review of all life cycle status's and pricing, including maintenance of all promotional pricing
Anticipating consumer trends and determining quantity, style, and quality of goods to be distributed. Maintaining optimum stock levels in all business units at a brand, range, colour, and size to ensure sales performance (indent & basics)
Effectively leverage business tools such as RMS, JDE, Panorama as well as reports used by the business support team.
This role will suit someone with excellent Excel skills and previous experience in reporting and analysing data. Experience with JDE / RMS or a similar ERP system would be an advantage.
Other Skills and Experience Sought: 
Tertiary qualifications in a business or supply chain-related field

A good understanding of business financials and operating in a professional environment

Previous store experience in a retail setting

Exceptional analytical and problem-solving skills

An ability to build rapport quickly and establish effective working relationships

The confidence to use data to support your conclusions

Commercially astute

Attention to detail, can-do attitude and ability to learn quickly
At Bendon, you will work with a supportive team that are all thriving to achieve our vision. As an equal opportunity employer, we have shaped a culture that values individuality, diversity, and flexibility. People that love working for Bendon are collaborative and passionate about working in a high-performance environment that is customer-led.
We're excited to be bringing Bendon back home and growing into the future. If this role sounds like you and you want to join us, please apply now