Jobs
Human Resources

Auckland, AUK, NZL

Full Time
---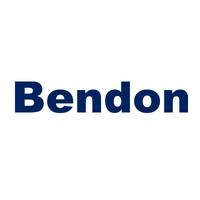 Bendon is a much loved, iconic New Zealand company with a history dating back 72 years. We are unique in that we design, manufacture and sell our own products including Pleasure State, Heidi Klum Intimates, Fayreform, Lovable, Fredericks of Hollywood and of course Bendon. 
We have recently undertaken a review of our operating model and have made the decision to create one global head office back here in Auckland, New Zealand.  We are now recruiting 30 roles across Merchandise, Planning, Sourcing, Retail Operations, and Marketing.
The Recruitment & HR Coordinator will have responsibility for coordinating the HR function across the business, including assistance with all areas of HR.
Other Key Responsibilities:
Be the 'go to' for HR/recruitment queries and provide ad hoc project support to the HR team. Provide sound and correct advice to managers on general HR, including policies and procedures, recruitment, HR processes, training, performance management. Interact with retail managers and retail teams, demonstrating problem-solving skills and building confidence and trust.
Manage general HR admin as required including managing and maintaining employee files (new contracts, variations, and amendments) and accurate and timely maintenance of the HR system, and organisation charts. Coordinate onboarding and induction of new employee, and off-boarding of exiting employees
Work with the HR Business Partner Global HR to analyse critical HR metrics like attrition, employee performance trends, discipline, absenteeism etc and suggest corrective action. Identify areas of high turnover and investigate reasons with relevant managers, and provide recommendations to GM Human Resources
Contribute to and support the timely implementation and development and implementation of HR Projects. In partnership with the wider HR team, continuously improves human resources-related programs, products, services, and systems.
Be the main liaison and coordinate the recruitment process via Bendon's outsourced provider managing issues, including difficult to hire roles, low number of candidates. Provide backup support to the Payroll Administrator, through periods of leave, high volume, etc
Be the HR liaison for Health and Safety, including Investigation of all ACC workplace injuries, working with managers to ensure H&S compliance, Coaching managers on return to work programme and tracking and reporting accidents on the accident register
This role will suit someone at the beginning of their career with tertiary qualifications in human resources or another related field
Other Skills and Experience Sought:
       

A good understanding of human resources and operating in a professional environment

       

An ability to build rapport quickly and establish effective working relationships

       

Attention to detail, can-do attitude and ability to learn quickly

       

Previous experience in reporting and analysing data

       

Intermediate or above excel and word skills

       

Analytical and problem-solving skills
At Bendon, you will work with a supportive team that are all thriving to achieve our vision. As an equal opportunity employer, we have shaped a culture that values individuality, diversity, and flexibility. People that love working for Bendon are collaborative and passionate about working in a high-performance environment that is customer-led.
We're excited to be bringing Bendon back home and growing into the future. If this role sounds like you and you want to join us, please apply now