Jobs
Production

Auckland, AUK, NZL

Full Time
---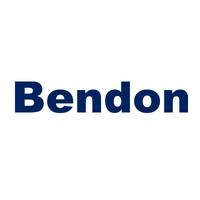 Bendon is a much loved, iconic New Zealand company with a history dating back 72 years. We are unique in that we design, manufacture and sell our own products including Pleasure State, Heidi Klum Intimates, Fayreform, Lovable, Fredericks of Hollywood and of course Bendon. 
We have recently undertaken a review of our operating model and have made the decision to create one global head office back here in Auckland, New Zealand.  We are now recruiting 30 roles across Merchandise, Planning, Sourcing, Retail Operations and Marketing
The Junior Designer position is responsible for designing and developing ranges for the Men's brand delivering products that increase the worth of the brand and meet customer demand.
Other Key Responsibilities:
Design programs that are innovative and customer-focused to a level consistent with the brand profile ensuring consistency and harmony of products to the range, brand profiling, and strategy
Develop seasonal product strategy based on the review process and insights. Be aware of opposition products and develop an understanding of competitor performance. 
Designing and/or developing prints for fabrics (either directly or via a fabric artist) within time and budget constraints, this includes the production of design drawings, pattern drafting, and grading,  and prototype fabric choices
Build range by Brand/channel to match option counts / retail price points and inflow margins. Ensure product meets the Brand Brief and Bendon meta- brand
Work with the Production Development team regarding costing systems, profit margin and raw materials for each product range. Provide relevant data for new product set up, including patterns, bills of materials and full specifications, quote packs for offshore manufacturers. Utilise the ASSYST CAD system for designs, patterns, and data.
Establishing Quality Control criteria with the Product Development team to satisfy the performance criteria that the Company sets as the standard for its products.
The successful candidate will have a Bachelor of Fashion degree and ideally some lingerie design experience
Other Skills and Experience Sought:
Fitting knowledge of briefs

Design presentation skills

Outstanding time management

Strong customer and cost focus

Experience in leadership is desirable

Intermediate to advanced CAD ASSYST application skills

Basic Excel and Word skills
At Bendon, you will work with a supportive team that are all thriving to achieve our vision. As an equal opportunity employer, we have shaped a culture that values individuality, diversity, and flexibility. People that love working for Bendon are collaborative and passionate about working in a high-performance environment that is customer-led.
We're excited to be bringing Bendon back home and growing into the future. If this role sounds like you and you want to join us, please apply now