Jobs
Retail Aust

Sydney, AUS

Full Time
---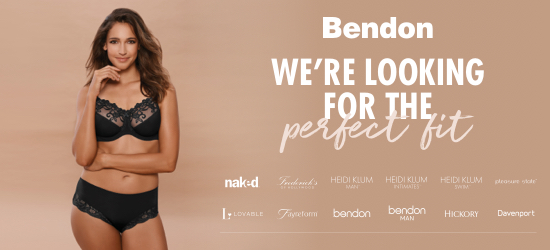 Bendon is a much loved, iconic New Zealand company with a history dating back 72 years. We are unique in that we design, manufacture and sell our own products including Pleasure State, Heidi Klum Intimates, Fayreform, Lovable, Fredericks of Hollywood and of course Bendon. 
The Regional Manager will ensure the support, leadership, and direction of stores in New South Wales and with our major retailer accounts. This role will have responsibility for the achievement of regional sales budgets, payroll and expense budgets.
Other Key Responsibilities:
Deliver continued revenue growth in the region/assigned accounts to achieve sales budgets and all GP targets. Ensure EBIT, weekly and monthly sales budgets for the stores/regions are consistently measured against Forecast and previous year, and remedial action put in place if required. Weekly/monthly discussions are held with Store Managers to review store performance.
Drive and deliver operational initiatives to improve all operational requirements, including productivity, conversion rates, customer service, stock & cash loss. Work with global allocation and supply planners to ensure stores have optimal stock and are utilising high-level stock opportunities.
Ensure expenditure budgets are being controlled and monitored and ensure assigned stores across ANZ are delivering expected results in Brand benchmarks.
Collaborate with HR and Regional Managers on succession plans, streamline recruitment methods and continual training to promote teamwork and foster collaboration between different teams and departments. Monitor all vacancies on a weekly basis with Store Managers, and review reasons for turnover.
Oversee appointment of all team members in conjunction with the Store Managers, ensure induction plans and ongoing or all team members are reviewed to ensure compliance, including attendance at Regional Sales Training session. Develop succession planning to cover all Store and Assistant management positions within the assigned regions.
 Other Skills and Experience Sought:
A proven track record of driving sales to achieve and exceed store KPIs and budgets

Exceptional customer service skills

An ability to motivate, coach and develop high performing teams

High Visual Merchandising standards

A willingness to learn and 'can do' approach

Intimate apparel or fashion retail store management experience
At Bendon, you will work with a supportive team that are all thriving to achieve our vision. As an equal opportunity employer, we have shaped a culture that values individuality, diversity, and flexibility. People that love working for Bendon are collaborative and passionate about working in a high-performance environment that is customer-led.
 If this role sounds like you and you want to join us, please apply now