Jobs
Marketing

Auckland, AUK, NZL

Full Time
---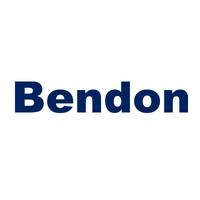 Bendon is a much loved, iconic New Zealand company with a history dating back 72 years. We are unique in that we design, manufacture and sell our own products including Pleasure State, Heidi Klum Intimates, Fayreform, Lovable, Fredericks of Hollywood and of course Bendon. 
We have recently undertaken a review of our operating model and have made the decision to create one global head office back here in Auckland, New Zealand.  
The Digital Marketing Coordinator position is responsible for supporting the design team in the creation of all campaigns, digital assets for our Fredericks of Hollywood eCommerce platform, retail and email programmes, digital media ads, and digital social content.
What is the role:
We are looking for a data-driven digital marketer to execute our EDM and customer lifecycle programme and digital marketing campaigns. This includes:
Planning and executing all eDMs and SMS campaigns

Manage the day to day digital media campaigns and media agency

Produce with the designer and marketing teams, engaging digital content

Report and optimise performance across all the digital media channels
 The Person we need:
1 years of digital marketing experience (preferred)

Working with an email marketing platform ideal

Basic understanding of performance media including SEM, SEO, affiliate marketing and retargeting

Experience in a fast paced retail environment preferred but not essential
  What we can offer you:
Being part of the Bendon family in a casual and warm environment

Being part of a team who wants to make a difference

Flexible working hours and part-time employment opportunities

Company discount card

Free car parking on site

An opportunity to develop with the company
At Bendon, you will work with a supportive team that is all thriving to achieve our vision. As an equal opportunity employer, we have shaped a culture that values individuality, diversity, and flexibility. People that love working for Bendon are collaborative and passionate about working in a high-performance environment that is customer-led.
We're excited to be bringing Bendon back home and growing into the future. If this role sounds like you and you want to join us, please apply now