All Jobs
Marketing

Auckland, AUK, NZL

Salary

Full Time
---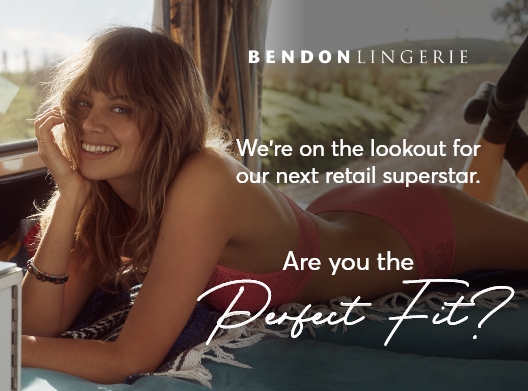 Free on-site parking
Are you a passionate Creative Producer who knows how to take a concept or conceptualise ideas yourself, then ensure that the original vision is fully realised? Are you looking to be part of the evolution of a truly iconic brand? Are you looking for that next step in your career and the ability to make your mark creatively?
Bendon is a much loved, iconic New Zealand company with a history dating back 75 years. After successfully Bringing Bendon Back, we are now ready for the next phase of our transformation, which is an exciting growth journey. We see our immediate growth across ANZ, with a long-term view of going global.
You must be creative, visionary, organised, well-connected, and understands all aspects of production from development through final edits.
As Creative Producer at Bendon, you will work on bringing a wide variety of campaigns to life, including but not limited to sell-in kits, look books, videos for campaign and digital channels, photography, collaborations, and experiential digital experiences.
You will need to bring an experienced knowledge base of content production, a strong network, and a hardworking collaborative approach anchored in a super creative outlook to this role.
The role of Creative Producer is to plan for and manage campaigns and branded content across our house of brands. You will report to the GM of Marketing and Digital and play a pivotal role in successfully executing our campaigns and leading the evolution of our brand and customer experience across global markets.
You will be responsible for maintaining a smooth and efficient process across all projects and upholding the Bendon Lingerie brand.
The role will include, but is not limited to:
Create, manage and oversee timelines, budgets, production plans and talent/external agency contracts

Write Creative briefs to ignite directors and photographers to present treatments and ideas.

Secure, vet, negotiate and manage talent, casting and modelling agencies, production agencies, locations, etc.

Work closely with our creative team to uphold the standards of the Bendon Lingerie brand and execute campaigns and eCommerce shoots.

Continually improve efficiency and enforce our production process and drive best practices.

Ensure all productions are wrapped promptly and within budget

Track project timelines and deadlines - ensuring the creative team, and key stakeholders are kept informed.
Our ideal candidate is:
Informed

- Up to date on fashion, music and the arts, as well as knowledgeable about the industry and, ideally retail.

Creative -

You are a visual storyteller who can develop new and innovative ideas with the team to elevate all projects

Very Well Organised -

Punctual and methodical, with airtight organisational skills. You are the person the team will count on to be on top of everything. You will be expected to keep track of many projects at once without letting details slide through the cracks.

Flexible

- Humble and willing to tackle sometimes mundane but essential tasks with an overall willingness to learn.

Resourceful

- The ability to secure talent, locations, and resources quickly. Can pivot and adapt to unforeseen circumstances that often arise-the expertise to foresee when outside resources are necessary.

Autonomous

- The ability to take direction requires little management and oversight to get the job done.

Goal-focused

- The drive to complete tasks smoothly and efficiently.

Upbeat/Charismatic

- A people-person who knows how to get the best out of their team while maintaining a great relationship with trusted agencies, creatives, and freelancers. Skilled at managing multiple parties involved with one project and keeping all players happy while maintaining our creative vision.
At Bendon, we genuinely believe in putting customers first, which is why the customer is at the core of everything we do. We know that by empowering our team members, we create a culture where we are relentlessly pursuing our goals, and we all strive to achieve our vision. We believe this ethos will help make all women feel confident and comfortable for life.
We're unique in that we design, manufacture and sell our own internationally recognised brands including Bendon, Pleasure State, Fayreform, Lovable, and our new brand me.bybendon.
What we can offer you:
Being part of the Bendon family in a casual and warm environment

Being part of a team that wants to make a difference and EMPOWER women

Competitive salary, flexible working hours, and the ability to purchase leave in advance and achieve real work/life balance

Wellness leave and reduced working hours after a qualifying period

Reduced office hours over summer, to enjoy family time

Funded professional development opportunities

Company discount card that offers great discount prices at our stores and online

Ability to join Bendon's corporate mobile phone plan

Career development opportunities

Free on-site parking