Jobs
Fit,Design & Development

Alexandria, AUS

Salary

Full Time
---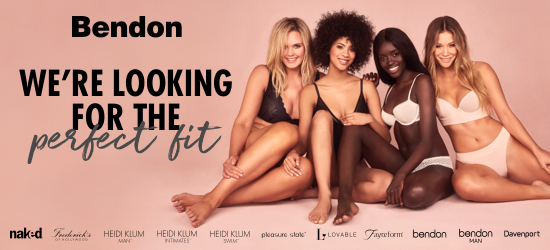 Founded in 1947, Bendon is a global leader in intimate apparel with a global footprint and a strong presence in Australia and New Zealand.  Our portfolio of covetable and highly productive iconic brands like Heidi Klum Intimates, Pleasure State, Lovable and Fayreform are renowned for their continual design evolution. We couldn't do what we do without passion. It's a part of everything we do, and it is felt by everyone who contributes to our success.
We are looking for an experienced Lingerie Designer to support the business in achieving its objectives as we enter an exciting growth phase. You will need to demonstrate a passion for lingerie with strong commercial market awareness, the knowledge of the design process and experience of range building. You will lead a design team responsible for the creation, development, and construction in line with seasonal brand assortment plans and strategy based at our global head office in Sydney.
What is the role:
This role will be responsible for:
Creating commercial on brand designs that fit the overall concept and strategy for the brand

Preparing trend concept boards that identify and predict trends for a global marketplace

Designing innovative on brand products based on the overall brand strategy

Adapting designs based on feedback and cost requirements

Identifying and recommending sourcing opportunities

Collaborate with production, technical and sales teams to achieve product execution and maintain design integrity

Source, build and nurture strong vendor relationships

Preparing fashion sketches, technical sketches (CADS) and tech packs

Ensuring critical path timeliness to deliver prototype and pre-production samples
The Person we need:
Showcase a robust and inspiring portfolio that demonstrates your talent, skill, and

ability to leverage technology and use new approaches to design lingerie

A track record in

defining the design vision

for successful product lines

Demonstrate a very high level of awareness of current trends

, colour and print sense

Possess solid sketching and presentation skills

Proficient in Adobe Illustrator and Photoshop

Proven experience in designing intimate apparel (5 + years)

Acute attention to detail

Be an effective communicator, negotiator, and a collaborative partner
If you are passionate about retail and people, love lingerie, want to work for an international company and this sounds like an opportunity you'd like to explore further, then we'd love to hear from you. Apply online now.