Jobs
Fit,Design & Development

Alexandria, AUS

Salary

Full Time
---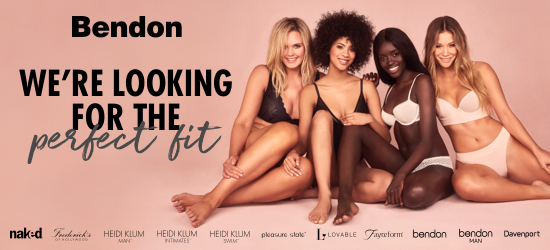 Founded in 1947, Bendon is a global leader in intimate apparel with a global footprint and a strong presence in Australia and New Zealand.  Our portfolio of covetable and highly productive iconic brands like Heidi Klum Intimates, Pleasure State, Lovable, Bendon and Fayreform are renowned for their continual design evolution. We couldn't do what we do without passion. It's a part of everything we do, and it is felt by everyone who contributes to our success.
An exciting opportunity for a Garment Technician with strong Lingerie garment construction skills has become available in our Alexandria head-office. This position will see you driving the quality and fit to ensure standards are met and exceeded through all stages of concept, development and bulk production.
What is the role:
You will work closely with the design teams with a goal to preserve the integrity of the design concept and to ensure the approved product can be reproduced in a bulk environment and meet our high-quality and fit standards. Your aim will be to ensure garments produced satisfy consistent fit, construction, and workmanship across all our brands and categories.
This role will be responsible for:
Review of technical packs, including size specifications, detailing technical construction requirements and grading rules

Ensuring technical drawings are correct and contain all relevant information

Working closely with the designers to assess the technical construction viability of new designs

Manage all fittings and provide detailed fit comments and changes to vendors, amending technical packs and specifications as required

Following up with vendors for submission and any resubmission for fit approvals in accordance to the critical path

Approval of all size sets, bulk fits, and construction prior to shipment ensuring all product meets company quality standards

Managing wear test allocation and comments, ensuring timeliness of feedback to meet critical path deadlines

Managing sample library of approved garments
The Person we need:
As the ideal candidate you will have proven experience as a Garment / Fit Technician in Intimate apparel with and possess the following:
Strong technical background and a sound understanding of garment construction and grading

Strong fitting and problem-solving skills

Minimum of 5 years' experience working in a similar role in intimate apparel

Strong interpersonal skills with our global vendor base

High attention to detail and consistency

Strong time management and ability to follow processes

Sound Computer literacy with an intermediate level of excel

Be a great teammate and having a collaborative approach,

A confident decision maker,

Organised, methodical and accurate with a good eye for detail.
 If you are passionate about retail and people, love lingerie, want to work for an international company and this sounds like an opportunity you'd like to explore further, then we'd love to hear from you.