Jobs
Finance & Planning

Auckland, AUK, NZL

Full Time
---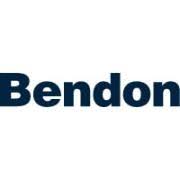 Founded in 1947, Bendon is a global leader in intimate apparel with a global footprint and a strong presence in Australia and New Zealand.  Our portfolio of covetable and highly productive iconic brands like Heidi Klum Intimates, Pleasure State, Lovable and Fayreform are renowned for their continual design evolution. We couldn't do what we do without passion. It's a part of everything we do, and it is felt by everyone who contributes to our success.
Bendon is looking for a Financial Accountant to support the business to achieve our objectives across our broad portfolio of brands.
The Financial Accountant position is part of the head office finance team responsible for the internal management reporting & tax / other compliance for one or more of the Group entities as well as business partnering and process improvements, along with participation in half / full-year external audits and other analysis/projects as required.
The person we need will be a Chartered Accountant and have at least 3 years New Zealand experience in a similar financial role, being able to work in a fast-paced team environment with good analytical, time management and communication skills.
If you would like to want to work for an iconic New Zealand company and this sounds like an opportunity you'd like to explore further, then we'd love to hear from you. Apply online now.